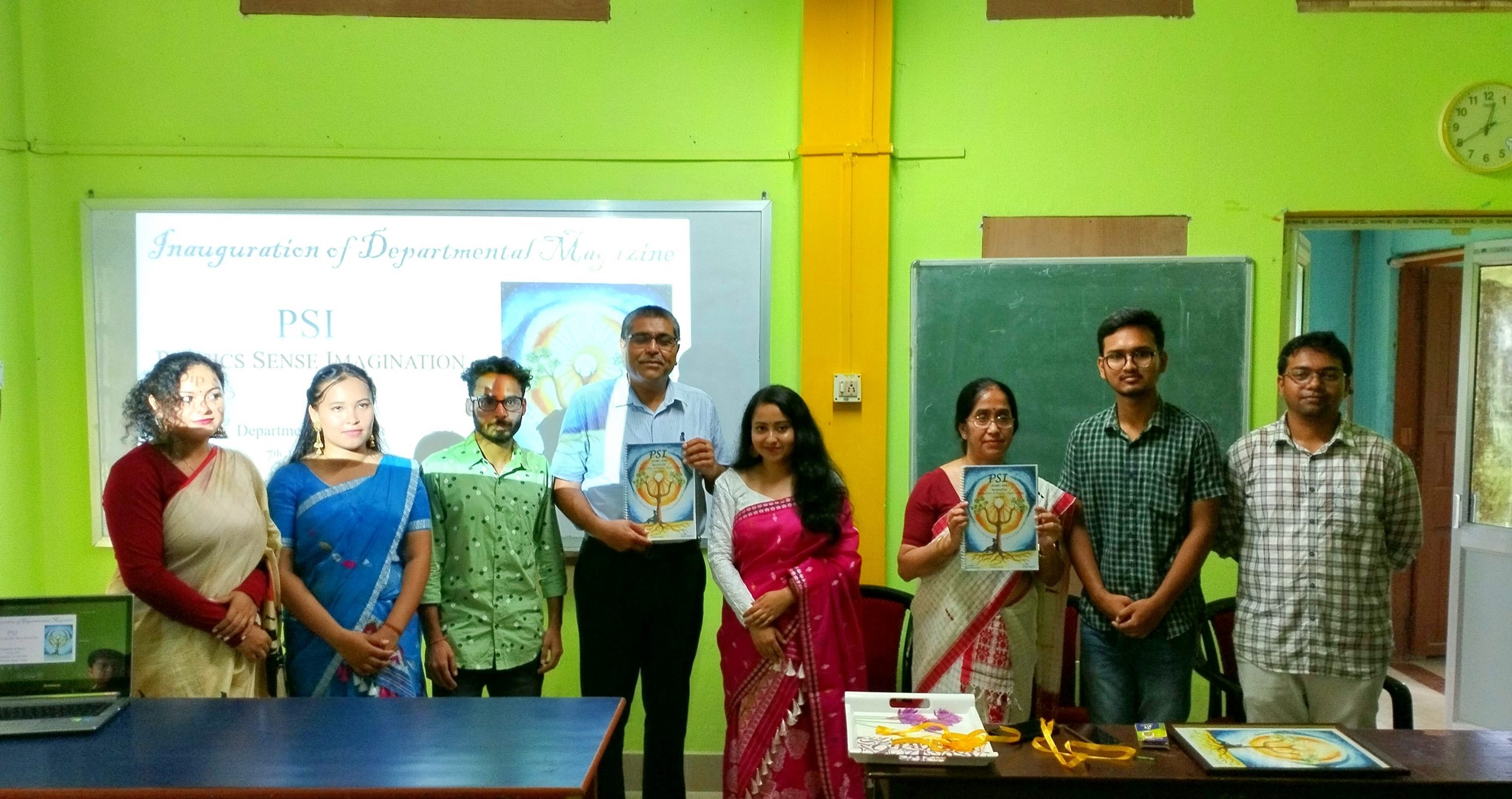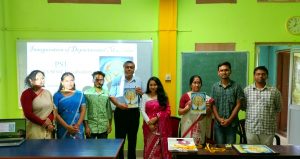 Date: 7th Jun 2022, Time 12.30 PM
Dept. of Physics, Digboi College has published a magazine entitled "PSI" in June 2022. It is a yearly publication by the department which provides an ample opportunity to the students and faculties of the department to express their thoughts and refine their creativity. The magazine is edited by Sangsthita Boruah, and Biswajit Hazarika, M. Sc.  4th Semester, Dept. of Physics. Gayatri Phukan, M. Sc. 4th Semester has bloomed the magazine with creative design and script writing. Kunal Kaustav Nath, B. Sc. 6th Semester has designed the cover photo of the magazine which itself is a masterpiece.
The department has organized a competition among the students and faculties to suggest a name for the magazine. Dr. Deep Kumar Kuri, Asst. Professor has suggested the name "PSI" which symbolizes Physics, Sense and Imagination. Everyone has agreed that this name would be perfect for the magazine and it will represent the motive behind publishing the magazine as George Sylvester Viereck wrote "I am enough of an artist to draw freely on my imagination, which I think is more important than knowledge. Knowledge is limited. Imagination encircles the world."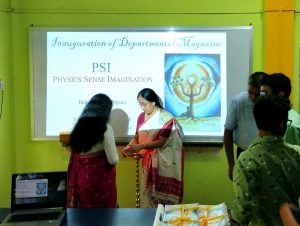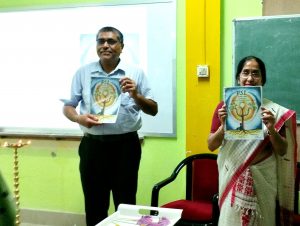 The magazine was inaugurated by Dr. Dip Saikia, Principal, Digboi College. He congratulated the department for taking this initiative and inspired the students to be a better physicist, a better artist, a better citizen and most importantly a better humane being. In his inaugural speech he talked about bringing science to the doorstep of common people. He also talked about the Nobel Laureates of 2022 and their work.  Dr. Rashmi Patowary, HOD, Dept. of Physics, Digboi College, and all the honorable faculty members of the department were present in the inauguration ceremony.
The magazine is available in digital mode only.