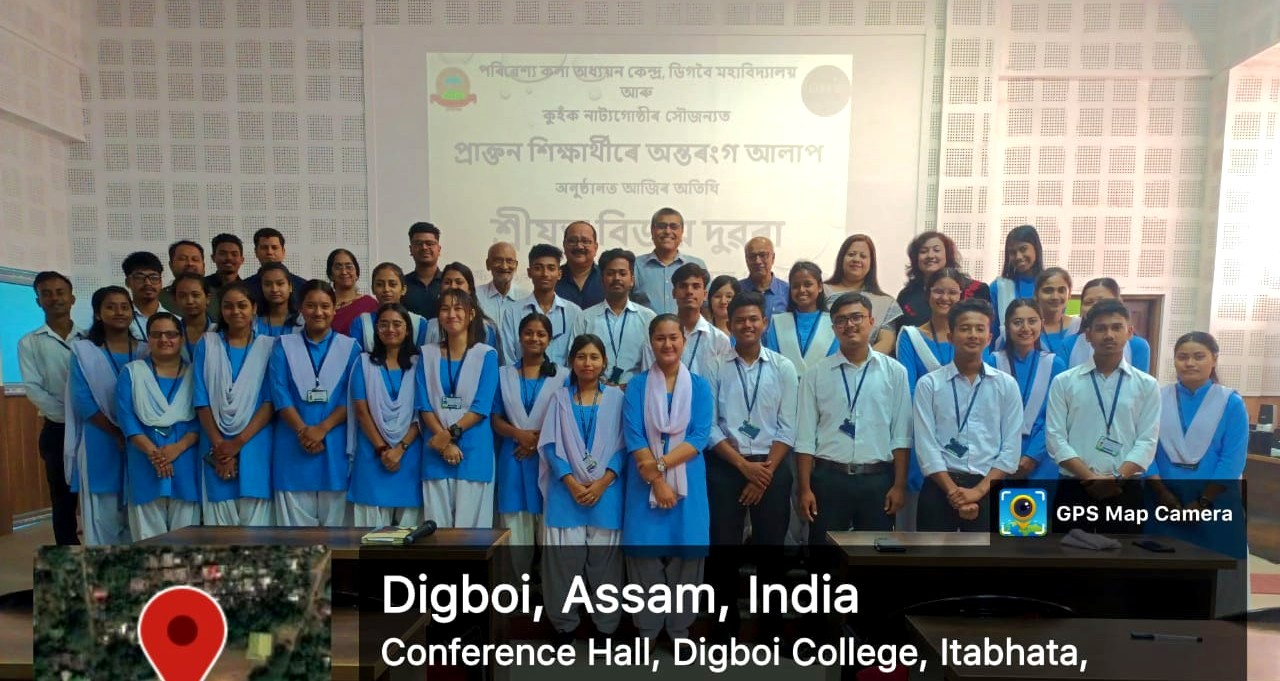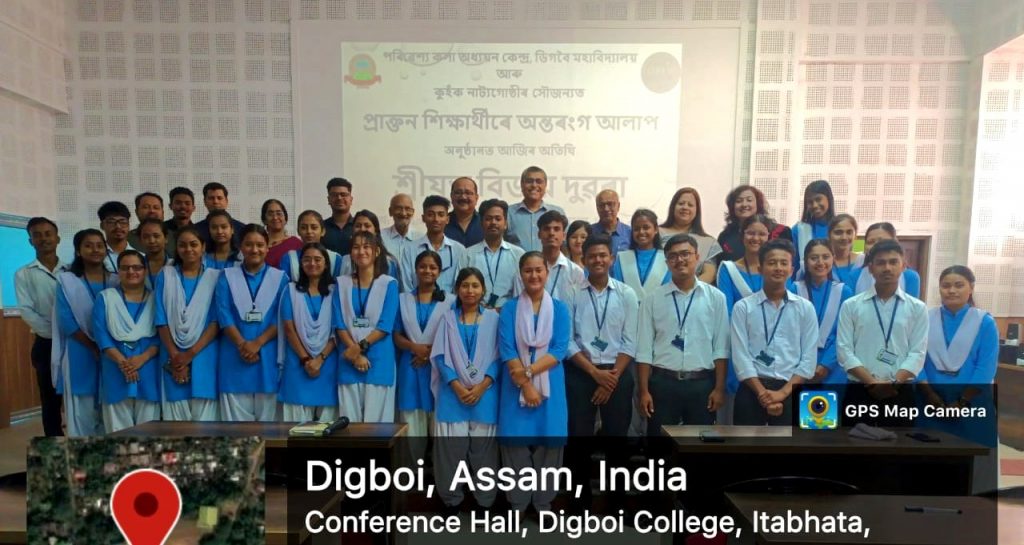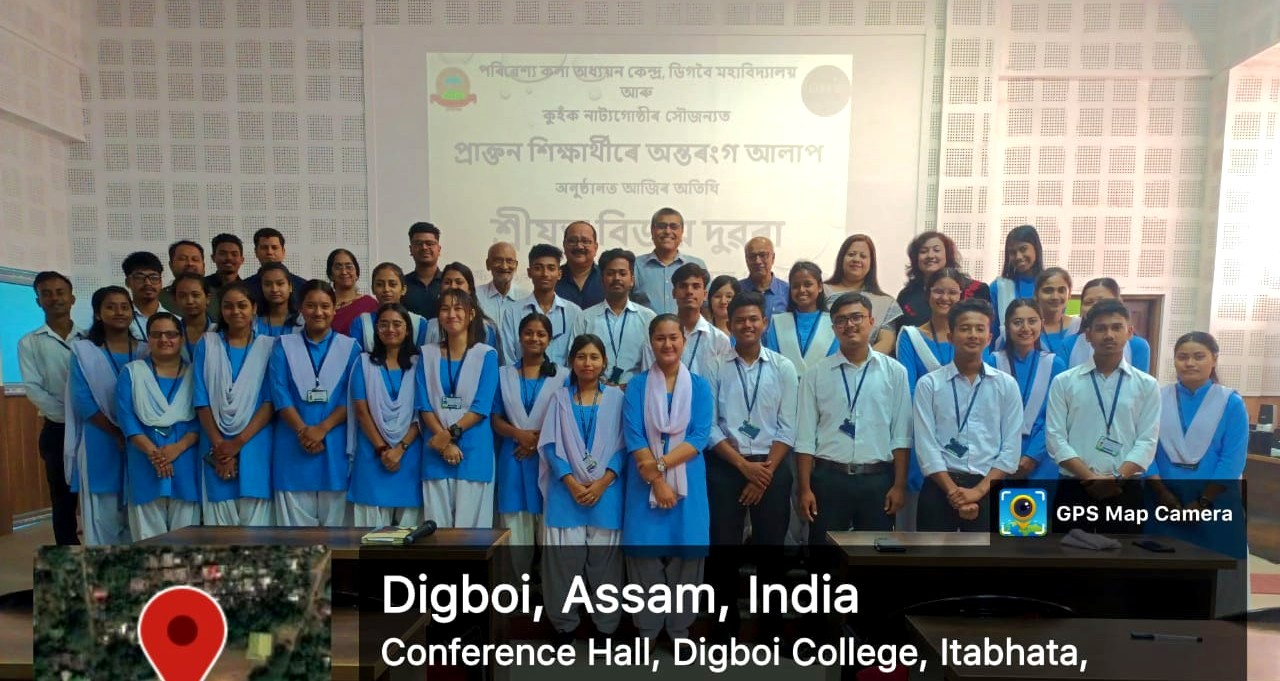 4th  November 2022:
On November 4, 2022, the Centre for Performing Arts, Digboi College, and Kuhok Theatrical Society organized a program titled "Prakton Xikyarthire Ontorongo Alaap" and invited renowned ad film and film producer Sri Bijoy Dowerah to the college campus to deliver a special talk on his life journey thus far. The 'Prakton Xikyarthire Ontorongo Alaap' is a unique forum where distinguished alumni of Digboi College are invited to address the student body and encourage them to strive harder in life.
His 90-minute presentation, titled 'Journey without Destination,' eloquently detailed his journey from Digboi to Mumbai and how he established his company, 'Complete Films,' in Bollywood. The visitor detailed his interactions with Bollywood stars such as Amitabh Bachchan, A.R. Rahman, Shahrukh Khan, and others. Dowerah, also an accomplished lyricist, shared some of his life-altering experiences with prominent vocalists such as Zubeen Garg, Jitul Sonowal, Udit Narayan, Kumar Sanu, Kavita Krishnamurti, and others.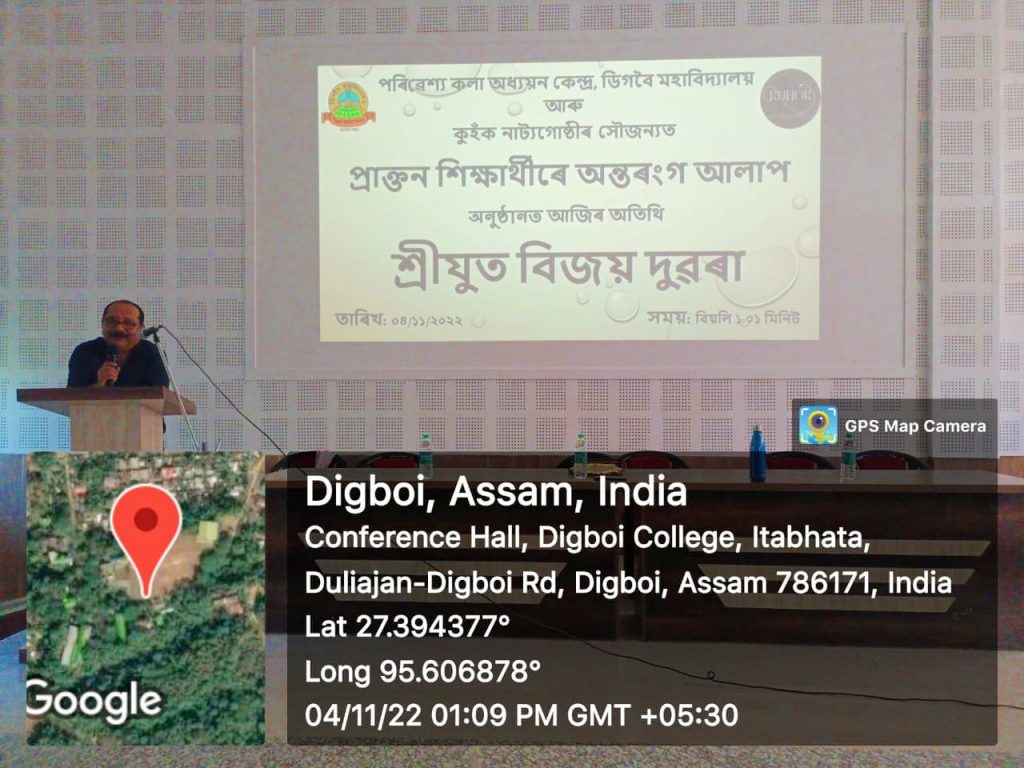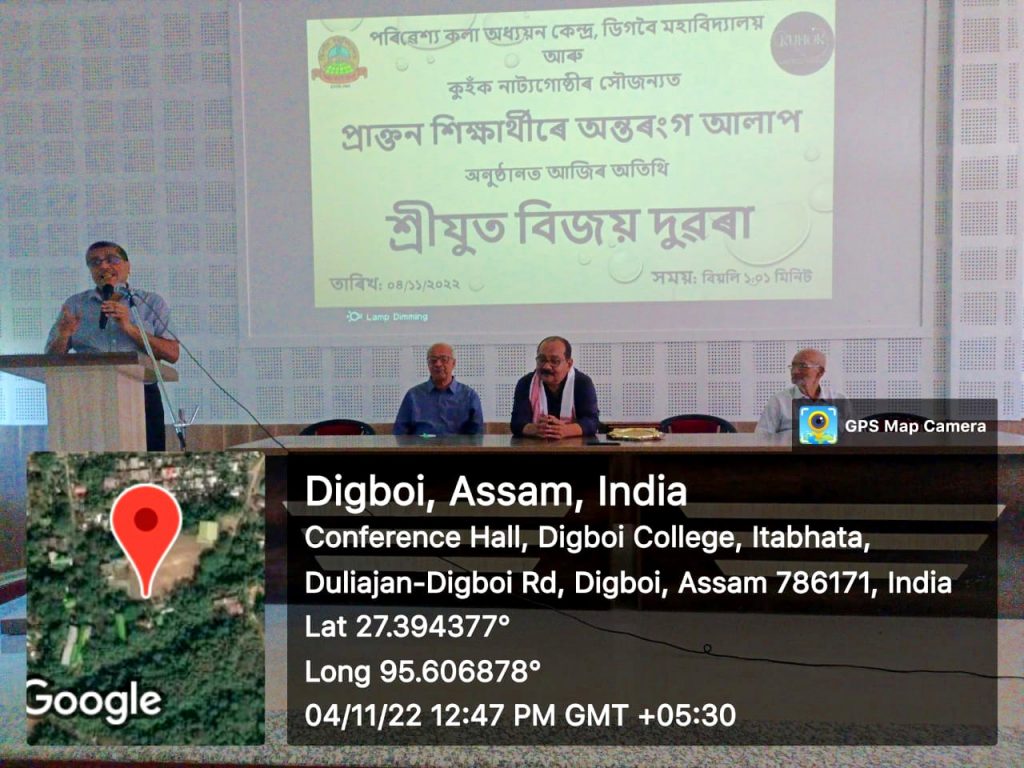 Over one hundred students, faculty members, and media professionals attended the program, which was led by Dr. Samrat Samrat Bharadwaj (Assistant Professor in the Department of Commerce and Convenor of the Centre for Performing Arts). The programme was opened by Dr. Dip Saikia, who was accompanied by H. N. Sarmah (President of the Digboi College Board of Governors) and Dilip Bhattacharjee (Former President, Governing Body, Digboi College). In addition, there was an interactive session with the college students in which the speaker expertly answers their questions.
জয়তু ডিগবৈ মহাবিদ্যালয়, জয় আই অসম, জয় হিন্দ |