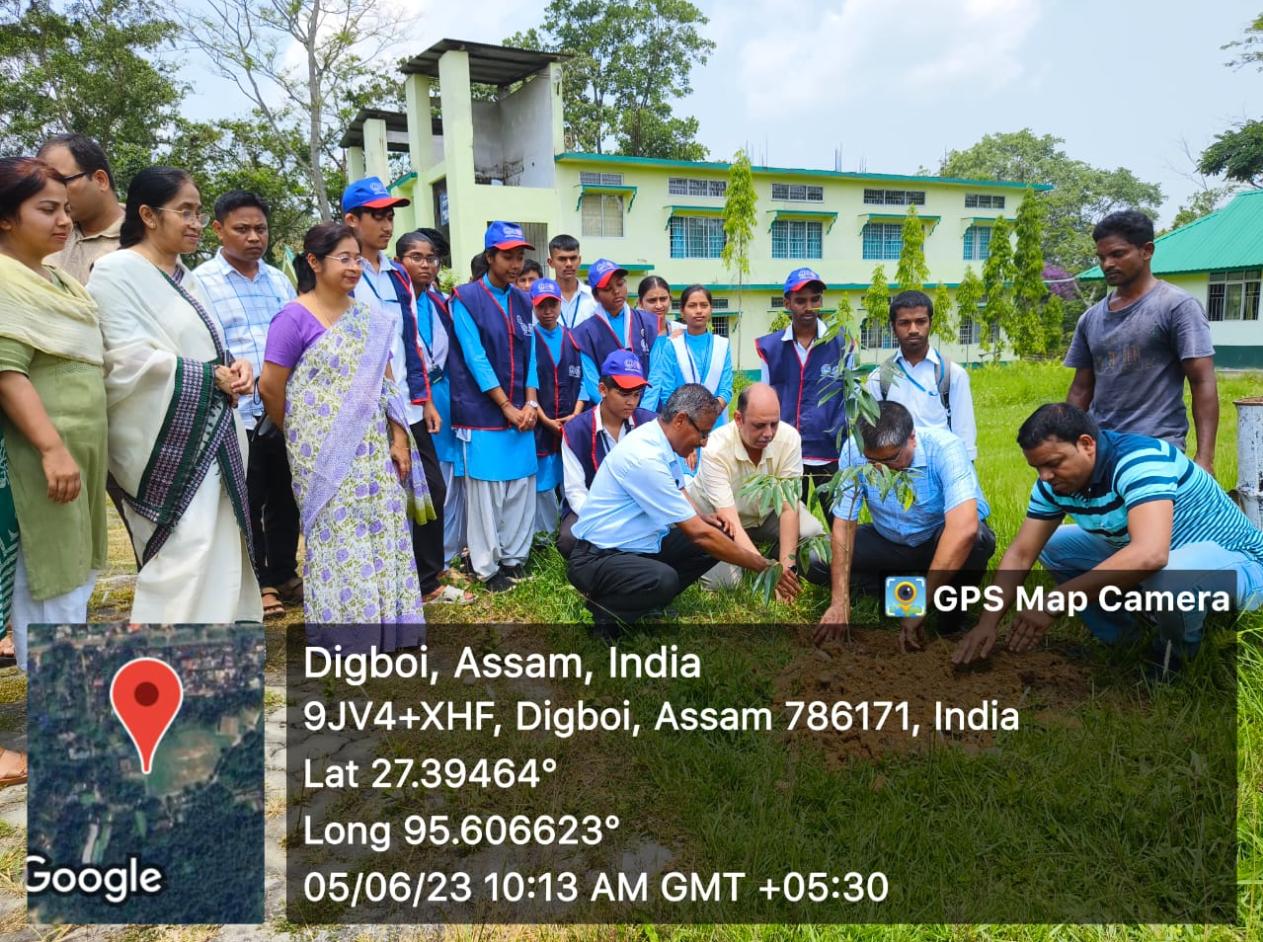 5th Jun 2023: 
On the occasion of World Environment Day, 2023, NSS Digboi College, Department of Zoology and Department of Botany, in collaboration with IQAC Digboi College today has organized plantation drive, seminar talk and painting competition.
Dr. Dip Saikia, Principal Digboi College inaugurated the programme by Tree Plantaion with Dr. Tilak Chandra Datta, Head, Dept. of Botany at the Botanical Garden. Various species of medicinal important plants were planted in the garden. NSS Digboi College Unit planted Nahar Plant Mesua ferra in front of the college library building. In another plantation programme, Department of Zoology planted 40 Nos. of sericigenous plants such as Kesseru (Heteropanas fragans), Nuni (Morus alba) and Som (Machilus bombycine), at Sericulture Garden of Department of Zoology. Dr. Kishor Haloi, Dr. Moni Kankana Kalita and Mr. Rajib Rudra Tariang were present in the Sericulture Tree Plantation along with Mr. Deep Bora, Lab. Asst.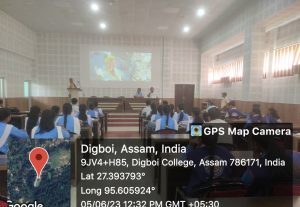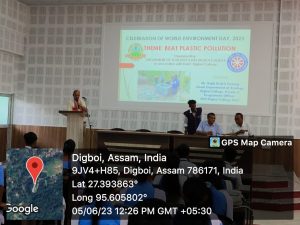 In the next session, Mr. Rajib Rudra Tariang, Head, Dept. of Zoology and Programme Officer of NSS Digboi College, gave a lecture on the theme 'Beat Plastic Pollution". Mr. Tariang emphasized on the ban of single use plastic and the plastics which cannot be avoided like the wrappers of biscuits, chips, sweets, etc. can be put inside a plastic bottle, convert it into an eco-bricks. Mr. Tariang also emphasized on avoiding single plastics while buying meat or fish, it can avoided by using a tiffin box or hot-case which is more hygienic. In his talk, Mr. Tariang also emphasized on how the microplastic pollution have created cardiovascular diseases in human, which is again a great threat to our health concerned. The microplastics are the products which are produced from every plastic product and contact human through water, air and food. Sources from sea food, drinking water, fish etc. also prevailed high as per the study.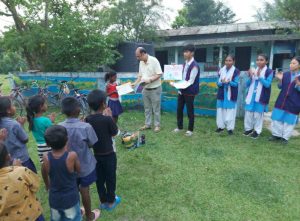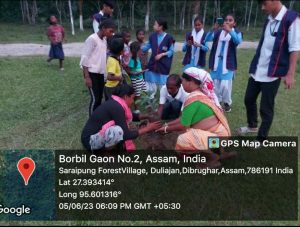 Later in the evening, NSS Digboi College have conducted an awareness drive and carried out painting competition at Saraipung Forest Village at Saraipung L.P. School. Mr. Jogiram Kutum, Headmaster of the school, Ms. Songiboni Bhumij, Gaon Pradhan along with others were also present. The villagers and the school children were made aware on the ill effects of the single use plastics. Tree plantation was also organized at Saraipung. NSS Volunteers who accompanied for saraipung were Bijay Chetry, Rituraj Baruah, Rohan Jaiswal, Manti Mondal, Deoki Rai, Hasila Panika, Neha Gowala, Sahida Begum.
জয়তু ডিগবৈ মহাবিদ্যালয়, জয় আই অসম, জয় হিন্দ |